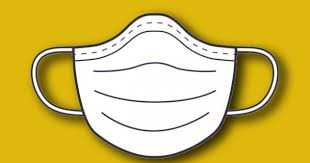 In times of corona, Pigment vzw continues to work for people without legal residence who find themselves in enormous precarity. Since the beginning of June, we organize the reception at the Kaaitheater – they provide us with a larger room (corona-proof) so we can help more people. However, every visitor has to put on a mouth mask when they come in. As a result, we use between 50 and 100 mouth masks per reception.
This is a huge cost for us, which is why we are sending out this appeal. You help us enormously by donating disposable and reusable mouth masks. In this way we can continue to receive people every week in all safety AND meet the Covid-19 guidelines.
Pigment vzw is located in the house Voyaach: Oppemstraat 54, 1000 Brussels. Send an email to nele@pigmentvzw.be or jani@pigmentvzw so we can receive you, and thank you in detail!
Thanks in advance!
Nele, Jani and the whole Pigment-Team.